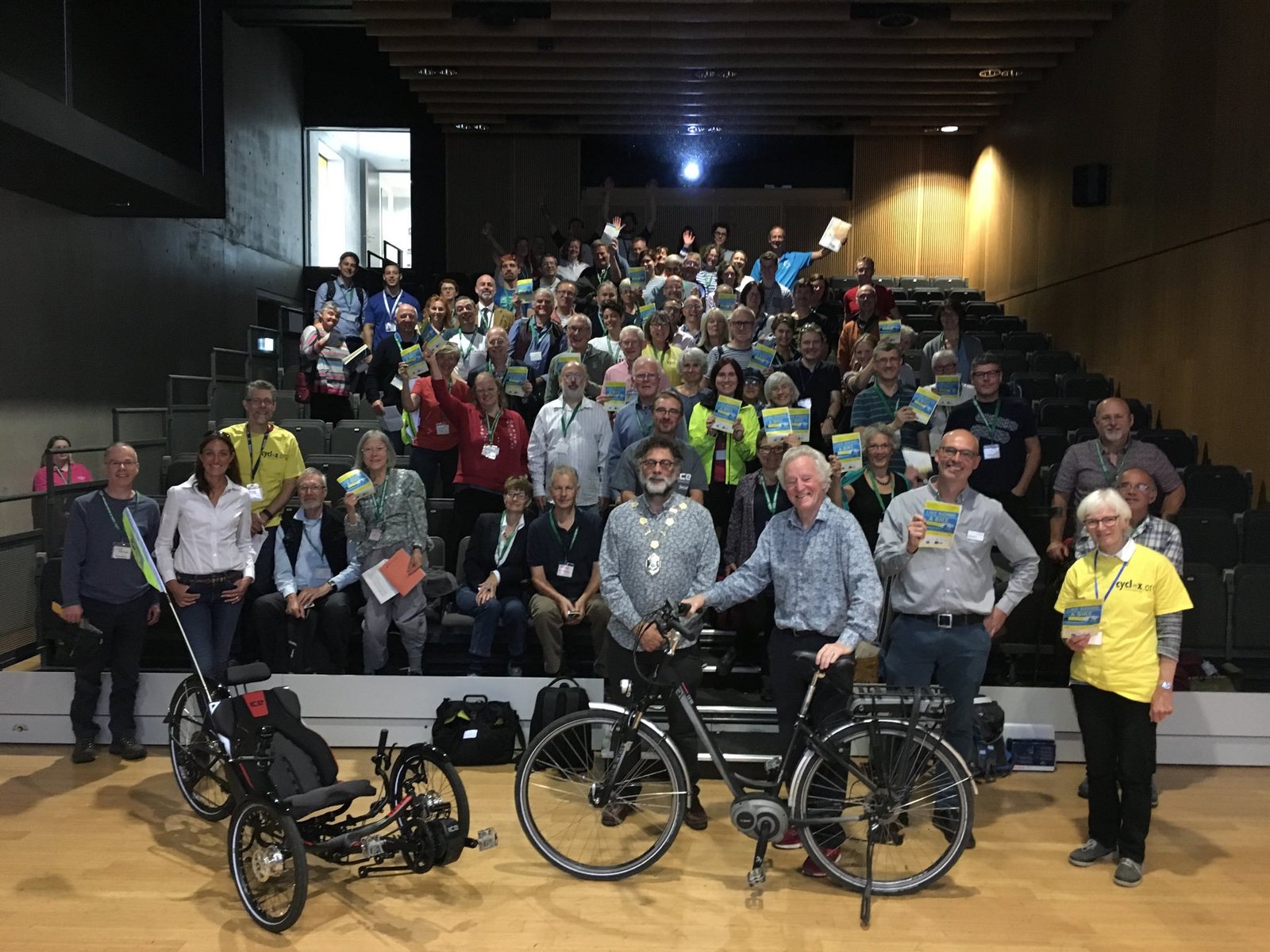 Like riding a bike
Co-creating a cycling environment for 9s to 90s
The Like Riding a Bike conference took place at Oxford Brookes University on Saturday 7th September 2019. Speakers, workshops, cycle demos, rides and panel discussions combined to explore how we can get people who used to cycle, or have never cycled, onto bikes of many shapes and sizes, and the role of virtual reality cycling.
"It was encouraging to learn that health organisations and the medical world are increasingly recognising the benefits of cycling… I was unaware before that as people age they should be more active and not less."

Conference participant on what they learned from Sir Muir Gray's talk
Final conference report
In the report, you will find a summary of the the conference's main themes, including a round-up of activities and discussions:
How can cycling technology help people cycle?
Getting cycles fit for use
Electrically assisted e-bikes
Enabling and Improving Wellbeing – Therapeutic 'Virtual' Realities
How can environments for cycling be improved?
The report contains a summary of the conference's main themes, action points and a full list of participants, workshop leads, display stalls and bike demos, in addition to more information about cycling in Oxfordshire.
What do organisations and individuals need to do?
The need for collaborative working between organisations to enable positive ageing through cycling was emphasised by speakers. The report lists actions points for Oxford County Council and Oxford City Council, The NHS, Age UK Oxfordshire, Chilterns AONB, employers, academics and individuals.
4 things you can do to take action:
Champion the use of cycles and e-bikes – set an example of how easy, enjoyable and healthy it can be.
Support people starting cycling by being a buddy.
Help maintain the national cycle network. Volunteering is good for you too!
Respond to city and district council, county council and national consultations relating to planning and transport.
[As a result of the event] "I am taking round a petition for a low traffic neighbourhood for Florence Park."

Conference participant after the 'cycle safari' to the proposed Florence Park Mini-Holland neighbourhood in East Oxford.
Cyclox and Oxford Brookes University are grateful to the Midlands Cooperative Community Fund generous donation towards the cost of the conference and the final report.