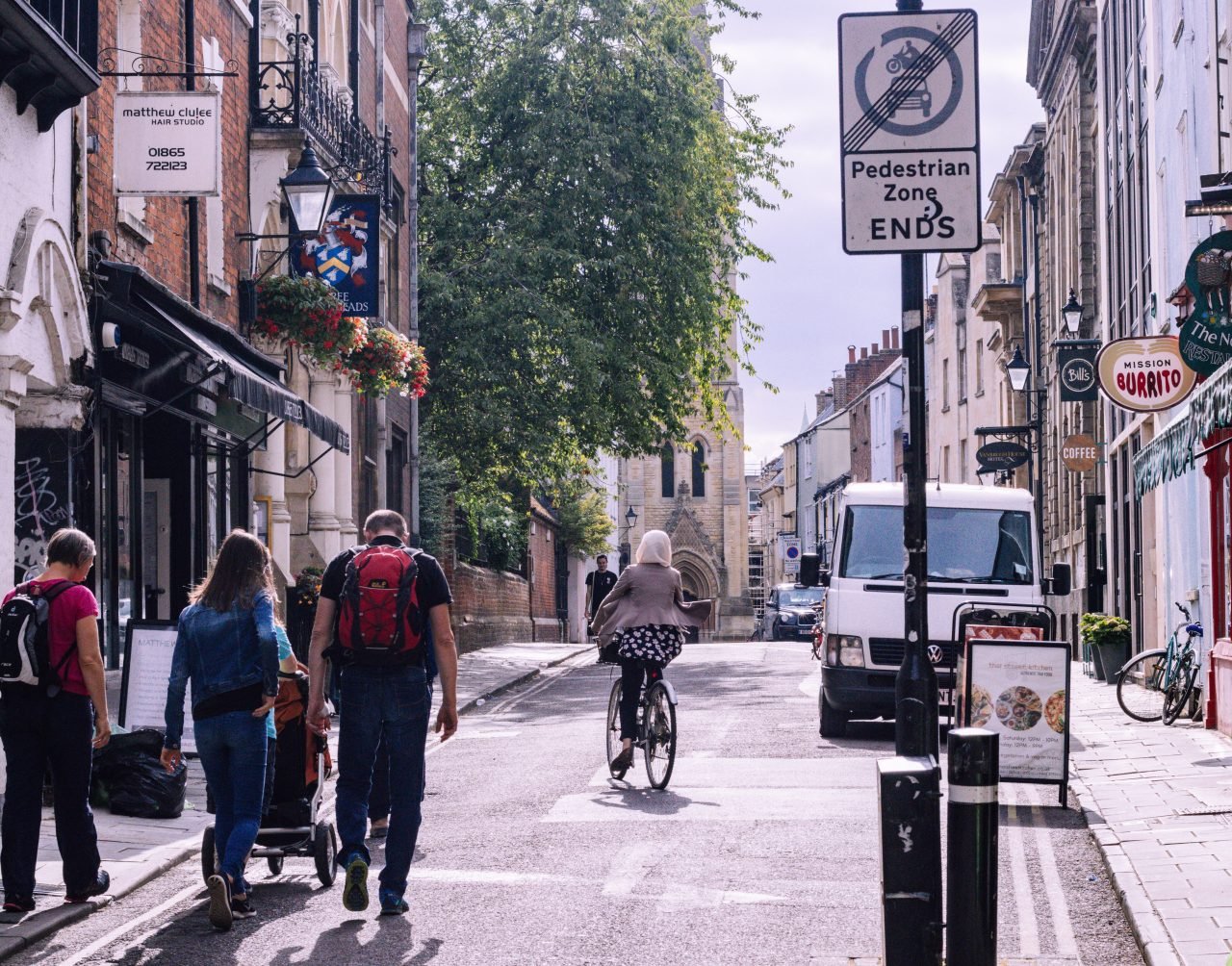 Oxford campaign groups demand urgent say in allocation of £3m COVID-19 active travel fund
Cyclox and Oxford Pedestrians' Association (OxPA) ask for input on Council proposals to make cycling and walking safer post-lockdown and relieve pressure on public transport.
Oxfordshire is set to receive a total of £3 million from the Government's emergency active travel fund, in what has been described as the 'largest ever boost for cyclists and pedestrians'. However, if the Council's plans fail to deliver, the Department for Transport will claw this money back. It is essential that Oxfordshire gets this right if cycling and walking infrastructure is to meet the demands of social distancing and encourage
healthier and greener travel habits into the future.
Oxford city has one of the highest rates of bus usage in the country. As lockdown eases, physical distancing measures will reduce passenger capacity and place Oxford's transport system under increased pressure. The safest and quickest transport choices for people moving in and around the city will be by bike, on foot, or by car.
International experience shows that without rapid action, there is a high chance Oxford traffic will become worse than it was before lockdown; frequently gridlocked and with increased levels of air pollution. This a health concern for everyone, especially those at a higher risk of experiencing life-threatening symptoms of Covid-19.
Sushila Dhall, chair of OxPA, says:
"Post-lockdown, much needs to be done to make walking and cycling safer. We experienced cleaner air and beautifully quiet streets for a few weeks; we shouldn't be thinking of going back to a polluted, noisy, and oppressive 'normal'."
OxPA and Cyclox welcome the City Council's proposals for implementing social distancing measures in the city centre while supporting businesses, and support the University of Oxford's requests to enable their staff to travel safely along the main roads. However, they ask for their voice to be included in the debate on how the County Council spends the funding to make sure the needs of wheelchair users, public transport users, walkers, and cyclists are taken into account. OxPA and Cyclox recommends that the County Council:
● Implements traffic control points (bus gates) immediately in Worcester Street, St Cross Road, and Thames St to prevent motorised traffic traversing the city.
● Creates safe, segregated, permanent cycle routes on all arterial roads, not pavements.
● Widens pavements to 1.5 metres minimum and 2 metres where possible.
● Creates space in the road for bus queues on St Aldates and Magdalen Streets East and West, so that people can continue to use the pavements at a safe distance.
● Installs high-quality cycle parking at Park and Ride sites in the city and district centres.
● Removes car parking from Broad St to create a public square with plenty of space for outdoor seating and cafes.
● Reduces the width of the road on St Giles to free up space for walkers and
cyclists.
● Removes parking bays in the city centre to reduce car traffic and give more space to people cycling and walking.
The campaign groups suggest that many of these measures can be implemented quickly and cheaply by the temporary use of traffic cones. 'Pop up' lanes have already been implemented using this approach by many local authorities across the UK.
Alison Hill, Chair of Cyclox, says:
"We have a unique opportunity to emerge from this calamitous time with a more resilient and sustainable transport system that gets more people to walk and cycle, which is better for health, better for the environment, better for businesses, and better for the city scene."
For further information contact: Dr Alison Hill, Chair of Cyclox: chair@cyclox.org
Notes to editors
Cyclox is the voice of cycling in Oxford. We are a membership organisation and we aim to get more people in and around Oxford cycling, more often, and more safely.
OxPA works to make Oxford a better place for people on foot by promoting walking for travel and recreation, and campaigning for the safety and convenience of pedestrians.
Cyclox and OxPA are members of Oxfordshire's Coalition for Healthy Streets and Active Travel (CoHSAT).
More details on the allocation of funding for local authorities under the 'emergency active travel fund' can be found here.