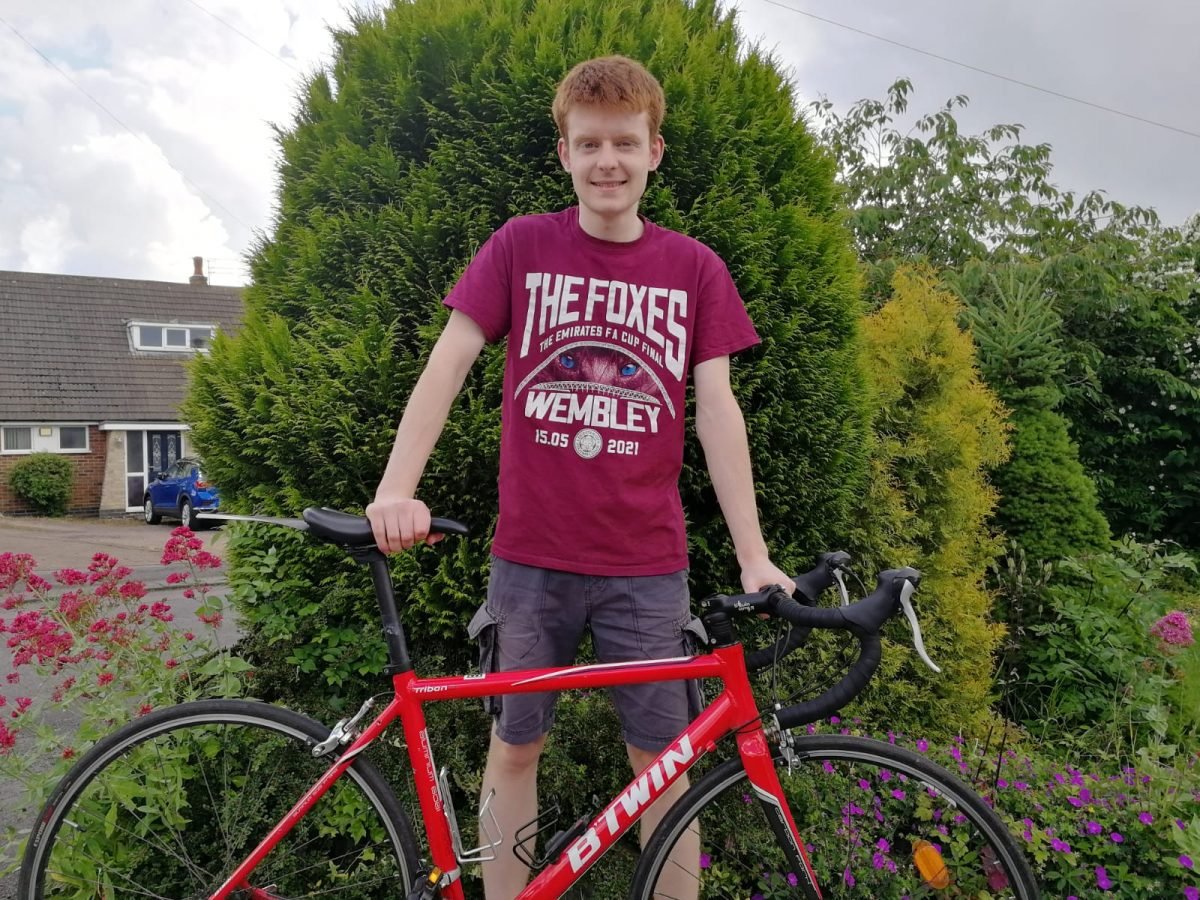 Seeing the world differently through cycling
By Henry Smith
Seeing Mark Cavendish back to winning ways at the Tour de France this month takes me back to the summer of 2012 where my love of cycling was really ignited. The image of Bradley Wiggins in the Yellow jersey leading the world champion Cav down the Champs Elysee is etched into my mind. Since that summer, my love of cycling has never faltered. My trusty red B'Twin has taken me from the rolling hills of my native Leicestershire to the narrow streets of Oxford, and allowed me the opportunity to experience the environment around me in a unique way.
I ride a B'Twin road bike which began its life as my Dad's bike, but has since been handed on to me. It has narrow 23mm tires and a triple chainring at the front (for when the hills get very steep!). It has proved to be incredibly reliable as I have put it through its paces over a multitude of terrains, from smoothly paved cycle lanes to country roads that have cracked and crumbled in the British weather.
Prior to the age of 11, I saw riding my bike was little more than a means of transport or a form of exercise. A way of travelling from A to B, or riding round the local park. I didn't see it as particularly different to any other form of exercise or means of travel. Yes, it was faster than walking and generally slower than a car, but I did not appreciate it for the unique experience that it is.
As a student, I use my bike to travel easily through Oxford's streets. As I hurtle to the library and traverse the cobweb of streets, it would be all too easy to miss the joy that cycling brings in and of itself. Riding a bike is a truly unique lens through which to see the world around you. The happy medium between walking and being in a car or on a bus, whereby one can move relatively swiftly between places whilst also being connected to the world. Whether it be the clamour of a crowd or the quiet tranquility of the wind whistling past your ears, I now appreciate riding my bike as an end unto itself.
I have also used my bike to tour parts of the country. Mounting a pannier rack and strapping a tent onto the back has afforded me a medium through which to roam the diverse landscapes of the British Isles. Covering long distances under my own power has brought me great joy and satisfaction. Being able to observe the gradual changing topography, from flatlands of East Anglia, to the captivating uplands of the Peak District, is a great experience.
Whether it be cycling to school in the summer months, or negotiating the winding lanes of the Oxfordshire countryside, riding my bike has offered me a portal through which to see the world around me in more detail than a bus or car would allow, and yet more extensively than walking realistically permits.
Henry worked with us for one week as part of the University of Oxford's Micro-internship Programme. Henry's project was focused on the upcoming Celebration of Cycling 2021.