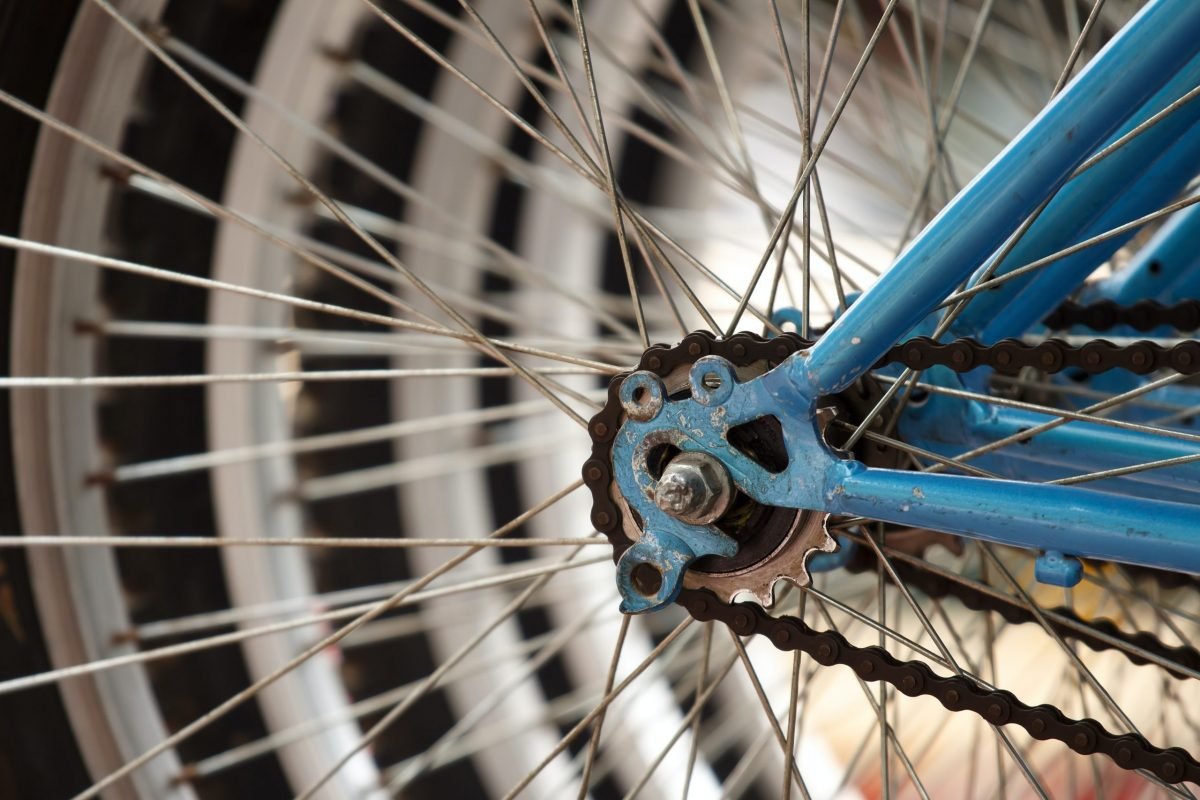 Bikes for key workers project launches in Oxford city
Active Oxfordshire is delighted to be working with Cyclox, Oxford City Council, Broken Spoke Bike Co-op and other partners to launch a new project providing bikes for key workers across Oxford city. Bikes will be given free of charge to NHS and social care staff who cannot use public transport during lockdown or are keen to take advantage of the quieter roads to build up confidence in cycling to work.
A fundraising appeal has been launched to raise enough funds to provide 100 bikes for NHS and social care heroes in response to the COVID-19 crisis.
The idea for this project came from Witney based organisation Windrush Bike Project, who began donating bikes to key workers in early April 2020 and have seen a significant rise in demand further across the county. In response to this growing need, Active Oxfordshire began talks with partner organisations to launch this concept in Oxford city.
Bikes are donated free of charge and checked over by volunteer mechanics, with final safety checks completed by qualified mechanics and bike shops. Broken Spoke Bike Co-op are also able to provide refurbished bikes towards the project. Once bikes are ready to go on the road, they will be allocated to NHS and social care keyworkers, working together with Oxford University Hospitals for referrals. NHS and social care staff can also self-refer for a donated bike and details are outlined below.
Paul Brivio, Chief Executive Officer at Active Oxfordshire, says:
"Bikes for Key Workers is a superb example of community organisations coming together in support of Oxfordshire's NHS heroes, who are working tirelessly on the frontline to tackle the pandemic. As well as providing critically needed transport to help key workers continue their vital work, this project will also help people to stay active and benefit from quieter streets and less traffic. This project shows how Oxfordshire's sports and cycling community is stepping up to play its part in the COVID-19 response, and we're very proud to be involved."
Alison Hill, Chair of Cyclox, says:
"Cyclox is delighted to be working with Active Oxfordshire and other partners on this brilliant initiative to provide health and care workers with bikes for their essential journey to work. It is heart-warming to see how the cycling community and bike businesses are pulling together to give their support."
We have launched a fundraising appeal to cover the cost of safety checks from qualified mechanics, locks, lights, any other equipment needed and transportation. Our aim is to raise enough funds to provide 100 bikes for NHS heroes across Oxford city. A donation of £20 could provide a lock and lights for one bike, while £60 could cover all the costs for one bike for an NHS key worker. Please support our Bikes for Key Workers appeal and donate today.
If you are an NHS or social care keyworker and would like to request a donated bike, please email Active Oxfordshire at: keyworkers@activeoxfordshire.org and a member of our team will be in touch.
If you have a bike you would like to donate, please email Kathryn McNicoll at: cycloxbikedonation@gmail.com.
Note to editors:
Active Oxfordshire is a registered charity dedicated to fighting inactivity and helping our community get active, tackle health issues and change their lives. We work with partners to reach people in greatest need across Oxfordshire and our key focuses are increasing physical activity in children and young people, older people, those with long-term health conditions and promoting community activation.