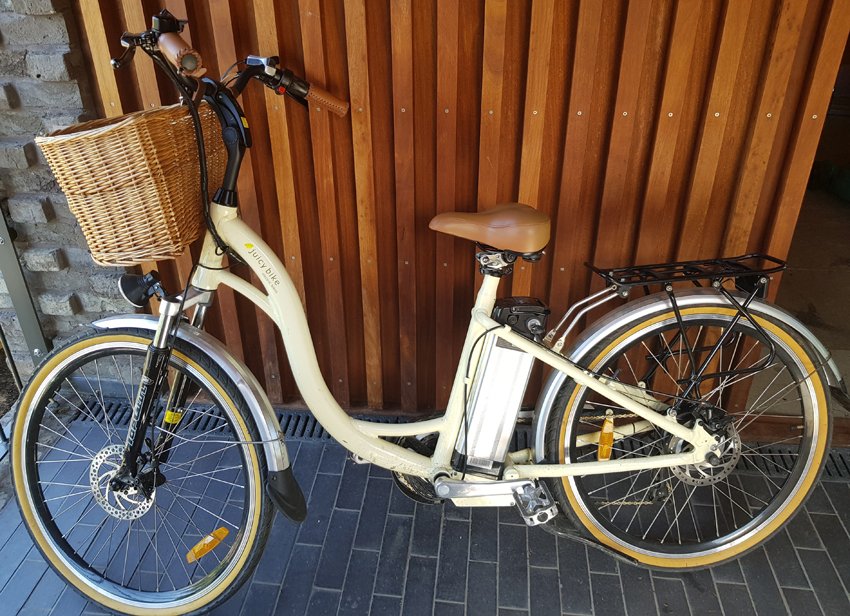 An e-bike can take you places
By Nick Thorn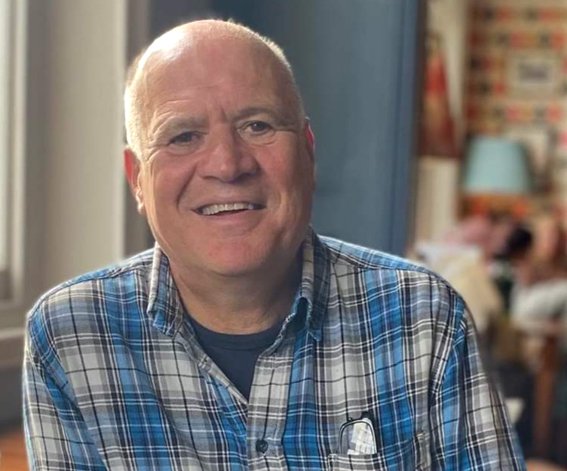 Like a great number of regular cyclists, I am also a car user. There are things I need my car for – such as hauling heavy materials or visiting remote places that are not served by our railways. This means I am likely to be wedded to four wheels for the foreseeable future. On the other hand, the inaccessibility of areas such as city centres to cars makes the bike an ideal mode of local transport. So, a hybrid approach to personal transport needs seems to me to be the most sensible one for able-bodied people living in places such as Oxford.
In the four years I have had it, my Cube e-bike has taken most of the burden of transporting me and my belongings around the city (and sometimes to meetings up to 25 miles away). This has helped to bring my annual car mileage down substantially. I live on the edge of Oxford, on Hurst Hill, and the added push of the electric motor makes carrying home a couple of panniers of shopping, or a trip to the pub, an absolute breeze. I no longer have to psych myself up before getting out on the bike.
It's still good exercise
It is also pretty good exercise. It's a common belief that you don't need to pedal on an e-bike. You do. The motor will help you (similar to when an adult pushed you along by the back of the saddle when you learned to ride), but above 15.5 mph you are on your own. They are pretty heavy beasts, so manoeuvring them in and out of a bike shed can be a bit of an effort, but once they are on the road they fly along.
The range on my Cube is anywhere between 40 and 80 miles, depending on the terrain and the amount of human energy I am willing to contribute.
Touring hilly Brittany with two heavy panniers a couple of years ago was a much more pleasurable cycling experience than with my old bike. In that part of France e-bikes are part of the local transport infrastructure, with car-free town centres and dedicated cycle routes to outlying rural settlements. I saw many older people using similar bikes to mine to remain connected to their communities.
Covering the cost
Like most of us, I am conscious of the burden my car places on the environment. Last year I looked into replacing my old diesel VW with an electric vehicle. After looking at all the options, I took a test-drive. Given the price-tag, I was disappointed with the quality of the build, and the capacity of the boot was no good for my needs. The price included a government grant of £1,500 – about 5% of the total cost, but it was still poor value compared to fossil-fuel powered vehicles.
E-bikes are expensive too. Although cheaper options are out there, you need to pay £2,000 to ensure you get the range and durability you are going to want. This puts them beyond the purse of many people for whom they would be an ideal transport solution.
If the government was to subsidise e-bikes in a similar way to plug-in cars, e-bikes would be affordable for most working people.
A pilot scheme has recently been announced that will enable people to try before they buy, but the total amount of state subsidy involved is miserly and the price-barrier will remain. Electric vehicles reduce emissions, but e-bikes also reduce congestion in cities, and they get people exercising more. Introducing e-bike subsidies would be an easy way for the government to encourage us all to leave the car in the garage more often.