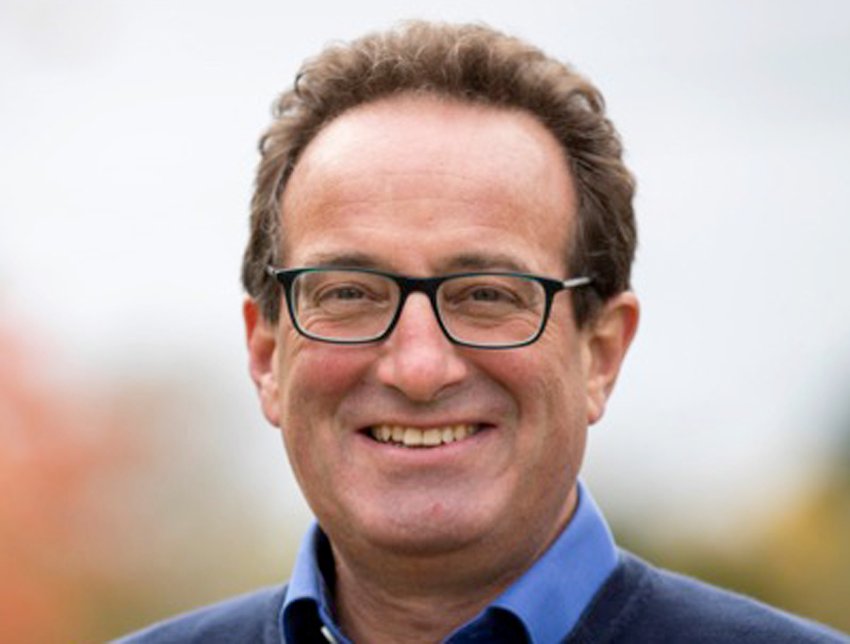 Championing active travel
By Cllr Dan Levy
Dan Levy is Oxfordshire County Council's cycling, walking and active travel champion
Why do we need an active travel champion? What do I do as champion? What are my ambitions in this role?
Although the champion role has no formal powers, I hope I can influence my fellow councillors, the Cabinet, and County Council officers to help people who want to get on their bikes.
Giving cyclists a voice
Although it might not seem like it, car drivers, bus companies and freight companies have a much louder voice than cyclists and pedestrians. Seventy years of practice and training has taught highways engineers to put motor traffic at the heart of everything. That is why we have seen roads optimised for throughput of traffic, and junctions made fast for cars and perilous for cyclists.
Think of The Plain in Oxford, where the most recent redesign a few years ago, costing nearly £1m, did too little for cyclists but allowed buses to speed through on the way to London. It is still far too complicated to go by bike between the city centre and Iffley or Cowley Road. The Wolvercote roundabout is another example – good for getting motor traffic through, but sometimes taking seven or eight minutes for a pedestrian or cyclist to make a simple journey from one side of the roundabout to the other.
My task is to remind everyone involved in planning roads to take account of people who aren't in motor vehicles. That means highways designers but also those putting in new housing and business parks.
We need to think about safety, convenience and directness. We need to remember that bad junctions put people off using active travel. And, in some tragic cases, as we have seen recently, bad junctions can be fatal for cyclists.
Making junctions safer
The County Council has committed to Vision Zero. That means cutting down and then eliminating fatalities on our roads. We need to review the places where collisions are more likely and make them safe. That almost always means junctions. We have started with places where there have been recent fatalities – The Plain, Parkway Station, London Road in Headington – and we must move on to other junctions before incidents happen.
As part of this, driving in some places will get more difficult. There isn't an alternative because space is so limited. That is why the highways standards set down by central government lay down an order of support for users, putting the most vulnerable first. I will remind people to design according to these guidelines, even when it will inconvenience some road users.
Cycling for everyone
I will be working with people in the County Council, but also the cycling champions of the district and city councils, and with cycling advocates like Cyclox. I want to make sure that we don't just think about central Oxford, but make cycling a choice in our towns and villages, and as a way for people to get to bus stops and stations.
In my village of Eynsham, there is a determined set of older and less physically able people who cycle to get around the village to shops and pubs and other communal places.
We must get away from the idea that cycling is only for the young and fit. If we can take away the obstacles to people cycling, then they will do it.
Clearly many journeys will still have to be in motor vehicles, and we haven't got the resources to provide the infrastructure that is being delivered in places outside the UK and in major cities here too. But I want to see more people cycling, walking and scooting, being safe when they do it, and helping themselves to the health and environmental benefits of active travel.