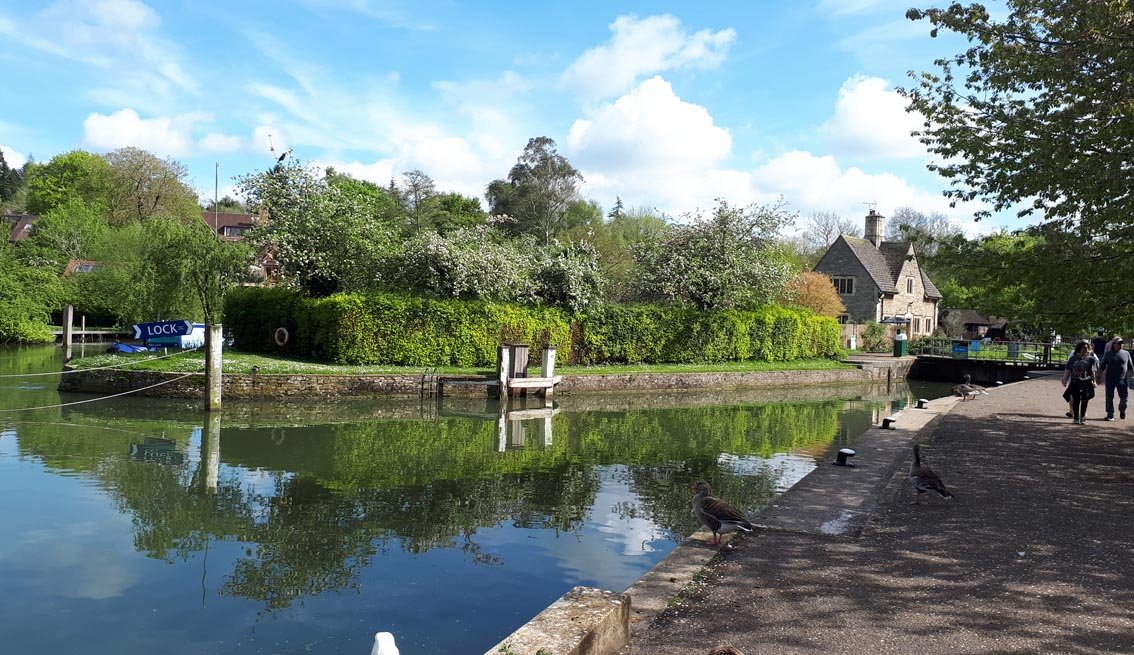 Getting back on my bike
By Kay Jass
I learned how to cycle in my youth, rode for fun and then upgraded to motorised transport, as you do. My bicycle gathered dust for years until I reached a point where the number of hours spent in the car and in traffic was excessive. I needed a practical and easy hack. I decided that getting 'on my bike' would be a far more pleasant and speedy way to travel for shorter solo journeys.
Getting started
The first step was taking the bike out for a couple of test rides. I found it was in need of maintenance. Thankfully there are plenty of local and mobile bike repair places in Oxford. Once my bike was safe and operational, I started using it for short top-up shopping trips. I wanted to avoid busy roads as I am not confident around vehicles. Knowing my local area, I began by taking the scenic route through parks and on dedicated cycle paths. These easy, flat, well-kept, off-road routes helped me get used to handling the bike.
It's never too late to restart cycling and enjoy the benefits.
Once I was more confident I moved to using quiet roads to reach out-of-town supermarkets and other amenities. Journey times were less than 20 minutes one way. Occasionally, I would venture further, to places where car parking is difficult. I was always conscious of keeping to cycle paths and avoiding busy roads, and focused on reaching my destination safely. This took some preparatory map reading, exploring of route options and taking a few wrong turns. The outcome was worthwhile.
Branching out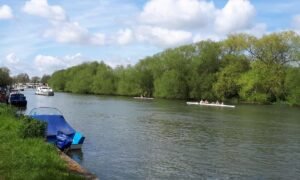 Now I had more experience, a member of Cyclox reminded me that the National Cycle Network route 5 was an off-road route into Oxford from near where I live. I immediately dismissed the idea due to the distance (13 miles for the round trip) and the time it would take (1.5 hours). I was also unsure of my bike fitness. However, the opportunity for off-road, traffic-free cycling piqued my curiosity and I told myself this would be a leisurely journey. I've walked segments of the route along the Thames already and knew it well. I decided to give the route a try one Sunday.
I set off at Sandford Lock and cycled at a leisurely pace past the rail track on my left and Kennington meadows to my right. I stopped to watch the ducks at Iffley Lock and admire the lock-keeper's house and gardens. At this point there were a number of cyclists and walkers sharing the path so I got off and pushed my bike over the bridges. The rowers sculled at full speed while I rode at a slow pace but I was still quicker than the tourist boat.
I reached the Head of the River pub in the centre of Oxford and felt happy and relaxed, with a sense of achievement. The only sight and sound of cars on the journey had been from the bridges overhead. An escape to the countryside while remaining in the city is a bonus. I felt fine the next day, with no soreness.
Give it a try!
I now get on my bike up to twice a week as a practical hack to beat the traffic, save time, get some exercise and a change of pace. Cycle journey times are much more predictable because they are not dependent on traffic levels.
Summer is a great season to start cycling. If you have a bike gathering dust somewhere, clean it off and give it a try.
Resources are available from Cyclox including maps , group cycle rides and free repair stands at local events.